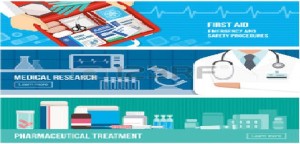 IJARMPS:International journal of advanced resePharmaceuticalsciences(IJARIJARMPS: International journal of advanced research in Medical & Pharmaceutical Sciences(IJARMPS) publishes original papers, review articles, and short communications. The mission of International journal of advanced research in Medical & Pharmaceuticalsciences(IJARMPS) is to significantly broaden the knowledge base of its readers and in this sense; the journal shall focus on only those papers that fall within its scope. The scope of the journal encompasses research articles, original research reports, reviews, short communications and scientific commentaries in the fields of science and Agricultural sciences and medical science and other fields of basic and applied sciences.Overs Medical and Health informatics, System and system analysis, Data base knowledge, Classification systems, Medical documentation, Electronic Health Records, Clinical Decision Making, Artificial intelligence, Computer Assisted Learning, Distance Learning, Medical education, System of scientific and research biomedical information, Information technologies in biomedicine, Signal processing, Expert systems in medicine, Information health care systems, General medicine. This journal will welcome the original articles, review articles , short communications, letters, education forum, guest editorials, books reviews from the field of clinical physiology, experimental physiology, medical education in physiology, pharmacy practices, social pharmacy, experimental pharmacy, pharmacy education, pharmaceutical marketing, clinical pharmacology, experimental pharmacology, clinical trials, medical education in pharmacology etc.
Policy Of the Journal:
Submitted papers should be original and must have not been published nor submitted for review/publication to any other editorial. Please do not copy from Internet and submit them. We don't encourage any kind of plagiarism. Try to put articles in your own words. Give credits and references to original authors and researchers where ever necessary.
For any queries contact through: editor.ijasrmps@gmail.com
submit paper: editor.ijarmps@gmail.com